Selling my car 2005 Buick Allure CX
I decided to buy a new vehicle and am selling my 2005 Buick Allure CX. It has 153,000 km (mostly highway) from all the driving I do to and from client meetings and training sessions. I've kept the car well maintained and just had it professionally detailed so it is extra clean. Included are two sets of tires – all seasons for the summer and Michelin Xice2 Winter Tires. The car is in excellent mechanical  condition, the upholstery is in excellent condition. The front brakes were just replaced. Given that I drive to Windsor, Ontario and Toronto, Ontario there is a good chance I can meet up with you to arrange a test drive even if you do not live in London, Ontario.
Here are the key features:
3.8 L V6, FWD
Automatic transmission
Deep red exterior, grey cloth interior
153,000 km
Power windows, locks, mirrors
Power driver seat
Onstar system
Air conditioning
Remote keyless entry
4 wheel disc brakes
Wood grain dash appearance
Cruise control
Dual air bags
Winter tires
All season tires
Steel wheels with covers
Automatic headlamps
Intermittent wipers
AM/FM/CD player
Alarm system
Power trunk release
Large trunk
Floor mats (carpeted and rubber)
Asking $7,900
Call Greg at 519-476-6845 or email greg.schinkel@gmail.com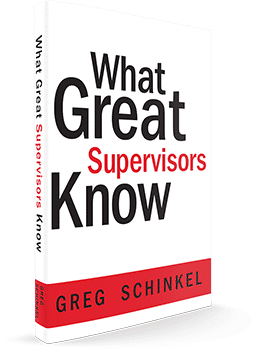 What Great Supervisors Know
- yours FREE!
Simply enter in your name and email address and we'll send it right over to you.