Can you push your team to do more?
Now is a great time to think about how you can push your team to an even greater level of performance than they are able to achieve right now.
In this current COVID-19 situation, which is when we are actually taping this segment,  it is amazing how many teams have been able to adapt and implement new procedures and new policies quickly? What if you could harness even a fraction of that kind of progress in "normal times."
The challenge for any leader and quite frankly any human being is to determine what others truly capable of? For most of us, we never reach our full potential and this could be true of your work team as well. You may have taken the current performance and assume this is the best your team can do.
Here are a few tips for you on how to excel your team past their current levels of performance, to even greater heights.
Tip number one, challenge the team to see what is possible. Your team may have established a current threshold in terms of what's possible and it might be less than what they are actually capable of. Ask them, what is possible, "Guys, we have achieved this level. What else could we do?"
Motivate your team to constantly strive for more.
Click To Tweet
The second tip is to measure the momentum. If you keep track of your team's performance, you might be shocked and surprised to see they are actually able to hit higher and higher thresholds as they go along. Why not benchmark some of these output numbers to show your team what they are actually capable of doing? You might be surprised yourself, and certainly they might, when they see the level of performance they are capable of hitting.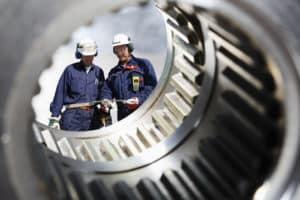 The last tip I have is to, celebrate the new milestones. Every time you reach a new plateau of performance, it acts as a base camp for your team to go even higher from there. So why not celebrate that new plateau and then of course, go back to asking what else is possible.
Even though some people may get cynical about continuous improvement and believe nothing we do is good enough, the reality is we all have to get better every day in order to achieve greater performance, both in looking after the customer and also beating the competition.