Experts in Front Line Leadership
X
Latest Podcast Available
The latest episode is now available for the Be A Better Leader audio podcast. This episode covers:
What Leaders Can Learn from Dog Obedience Training
Growing Sales in a Recession
Regaining Your Innovation Mojo
Stealing vs. Growing Star Performers and Leaders
If you are an iTunes user, you can subscribe to the podcast at: iTunes Store Link
Or you can visit http://www.beabetterleader.com/podcasts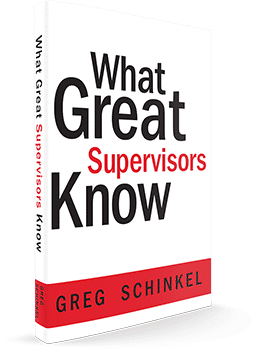 What Great Supervisors Know
- yours FREE!
Simply enter in your name and email address and we'll send it right over to you.