We just formed a Group at www.LinkedIn.com called Be a Better Leader.
If you are a manager, supervisor, team leader or a career minded individual or just curious about leadership, you are invited to join the group.
We have posted three discussion topic threads to begin the conversation:
1. What is the most challenging aspect of being a leader?
2. What is the most rewarding aspect of being a leader?
3. How much time, attention and energy do you spend with your good performers versus your poor performers?
You are invited to start your own discussion, pose a question to the group or add comments to an existing conversation.
If you haven't joined LinkedIn, it is easy and free. Just go to www.LinkedIn.com and set yourself up. Then search for the Group Be a Better Leader.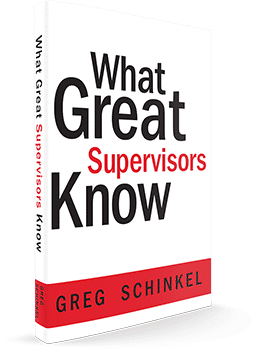 What Great Supervisors Know
- yours FREE!
Simply enter in your name and email address and we'll send it right over to you.