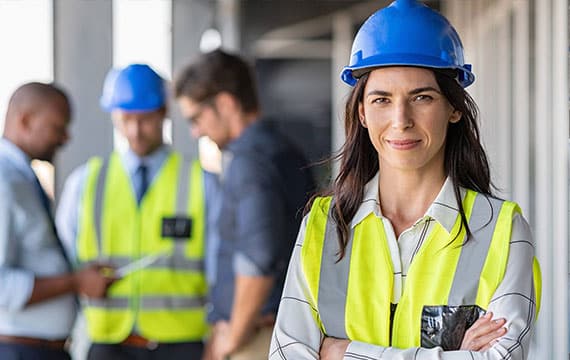 Your Top Three Leadership Problems
Are Because of One Thing
Team leaders have little to no leadership experience because they are promoted from within the organization.

Leadership training that works in the office often doesn't resonate with Supervisors because it doesn't relate to the shop floor.

Front line leaders don't know how to handle conflicts or address behavior and performance issues in a respectful way.
In all three cases, the one thing that is lacking are leadership skills.
Increase Employee Engagement, Retention, and Operating Performance with
Capable, Confident and Consistent Front Line Leaders

Better Culture Scores, Fewer HR Complaints
When front line leaders know how to respectfully resolve conflicts, employee culture survey results improve and fewer issues are escalated to HR and the management team.
Higher Employee Engagement
Employees stay because they enjoy working with their front line leader.

Increased Operating Performance
Better front line leaders improve safety, quality and production results.
Organizations who have trusted us to develop capable, confident, and consistent front line leaders.
"Well presented and offered valuable tools to promote a positive, productive work environment."
"I have been involved in many types of leadership training over my 27 years in management. Your training is easily the most enjoyable and engaging."
"Very productive and useful program."
"The commitment made me pay more attention to workers and has definitely improved the supervisor/ staff relationship."
"This is the best training class I've ever attended and the most useful tools I've had the opportunity to use. I will continue to use the books I've received to help myself grow and to help the department grow."
"The class was very educational. I would recommend this class for anyone in a leadership role."
"I believe the awareness brought about by training will carry with me as I continue to develop into a stronger leader."
"This training was very valuable and structured in a way that makes it easy to understand and implement. It applied extremely well to the workplace environment."
"I learned a lot of things I did not know about being a leader."
"The presenter was excellent, relevant and approachable."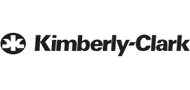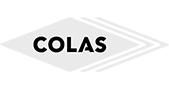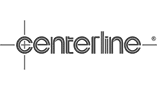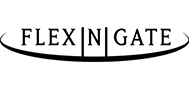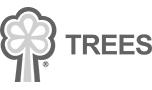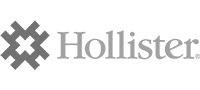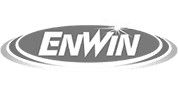 Over 25,000 front line leaders trained
Over 100 organizations helped
Over 93% satisfied customers
Choose Your Delivery Options to Train Your Front Line Leaders
Explore the options for impacting your team from live on-site or virtual training to public workshops and on demand content. Train the trainer licensing is also available.
Ready to Take
The Next Step?
Let's Connect
Click the Contact Us button to book a discovery call and we'll discuss your needs and how we can help.
Decide on your delivery
You decide which training delivery works best for your organization.
See the results
Experience better conflict resolution, increased employee engagement, and improved operating performance.
Training doesn't always resonate with Supervisors
ours does!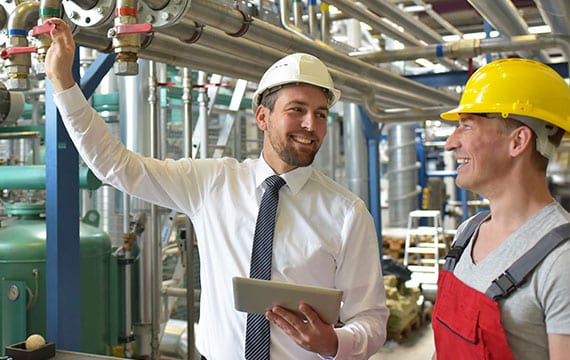 The training addresses all the topics that impacts Supervisors using realistic examples from the shop floor

Our instructors relate to the realities of the production environment

Your Supervisors will look forward to attending the training instead of trying to avoid it
Your money, time and resources will be well spent on leadership training that changes behaviors and improves results.
This training generates results!
We recognize, like you do, that in order for people to learn, they need to apply. That's why our training is hands-on. We use real-world scenarios that they need to work through.
And, participants identify specific leadership behaviors that they will implement and receive support and encouragement to make those behaviors stick.
Plus, instead of trying to get out of attending the training, participants will look forward to the training sessions because the instructor is engaging (even online!) and the examples reflect the Supervisor's reality!
If you're interested in learning more, we'd love to answer your questions. There's no commitment, it's just a conversation.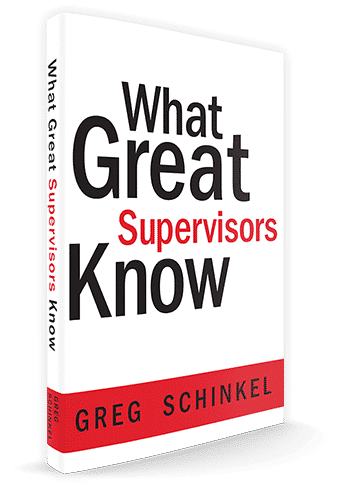 Subscribe to our weekly Leader Feeder newsletter and receive a free copy of our What Great Supervisors Know e-book!
Caught in the middle between management and employees, supervisors are accountable for the results they generate and how they treat their employees. This free e-book contains over 30 years of experience to help anyone in a leadership position become more competent and confident in their role.
Our Leader Feeder newsletter provides practical strategies, tips, and ideas to help you and your team with their front-line leadership challenges—delivered weekly to your inbox.