Receive weekly videos and download your FREE copy of What Great Supervisors Know by Greg Schinkel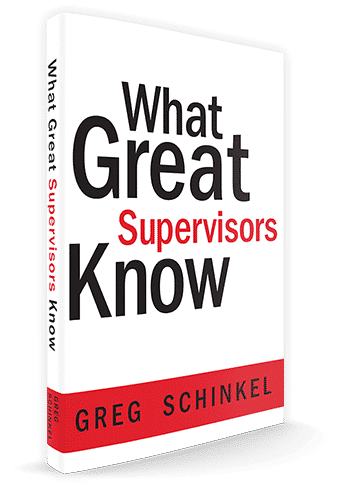 Receive our weekly newsletter and your free e-book of
What Great Supervisors Know
Sign up for our weekly Leader Feeder newsletter, full of helpful leadership strategies, tips, and videos to support front line supervisors in manufacturing, and download your free copy of What Great Supervisors Know by Greg Schinkel.
Understand your role in the leadership team.
Learn how to deal with difficult employees.
Discover the best ways to effectively communicate as a leader.
Discover how to lead by example, become more approachable, and manage conflict.
If you are a front line supervisor, front line team member who aspires to be a front line supervisor, or an HR or L&D professional who supports front line supervisors, this book and newsletter are for you.